As an editor, I'm all about shortcuts. I use them so much I forget it's not possible to use them in the real world.
Take this morning for instance. One of the first things I do when I get out of bed is make a cup of coffee. This morning, as I went to add in sugar, I accidentally dumped in about one-third of a 24oz bag into the mug. EVERY time something like this happens, my editor instincts kick in and say something like: "Don't worry just hit Command+Z."
I'm sure many of you are aware that "Command+Z" is the keyboard shortcut to "undo" something. I think the only thing I might do more than drink coffee is use this shortcut. Not only does it allow you to correct unintended actions, it also allows you to quickly test out ideas to see how well they work.
This sort of thing repeats itself in my life with all sorts of shortcuts. Different programs use different shortcuts, and it's possible for anyone to create their own custom shortcuts. Below I've mapped out some of my own video editing shortcuts, how I use them on the job, and how I wish I could use them in real life.
Note: Most video editing interfaces involve a "timeline" and a "playhead." Timelines are the interface that allows editors to arrange video clips in a linear fashion visually across a monitor, and a playhead is like a cursor that shows the point in which you are on the timeline.
1. Apostrophe Key to Extract
Editing: This shortcut is allows an editor to select a video clip in the timeline and remove it, as well as the space the clip occupies. For example, if you had 3 clips on your timeline and you "extract" the middle one, you would be left with 2 clips with no gap in between.
Life: Plane rides. I'd like to "extract" those and cut directly to the start of my vacation.
2. Semi-Colon Key to Lift
Editing: This shortcut is the same as "extract" except that it will leave the space the clip occupies. If you've got 3 clips and "lift" the middle one, you're left with 2 clips on the timeline, but there is a space in between them. You can use that space to add a new clip, graphic, title, etc.
Life: Sometimes in life you have to do things you don't want to do. It's not that you don't want the period of time it takes to not exist, you'd just prefer other activities. Take chores for example. I mean, you have to do them; you're a civilized adult after all. But, if possible wouldn't you prefer to "lift" those chores and replace them with activities that are awesome like watching this?
3. R key to enable the Rolling Edit Tool
Editing: By pressing the "R" key, you've enabled the "rolling edit tool." A "rolling edit" is where you move the point in which one clip cuts to the next clip without changing anything else in your timeline. So, if you wanted to cut away from your first clip later, but didn't want to change the point that you cut away from your second clip, you'd perform a "roll edit" with the "rolling edit tool."
Life: Often times I find myself wishing I could "roll edit" the end of my sleep into the start of my morning, but still make it to work on time.
4. 'J,' 'K,' and 'L' keys to Play backward, Pause, and Play forward
Editing: Some of the most used shortcuts are the "J," "K," and "L" keys. These keys provide forward and backward navigation on the timeline. Pressing "L" will move your playhead forward, "J" will move it backwards. With each time you press "J" or "L" the speed in which the playhead is moving will increase. The "K" key will pause both forward and backward movement immediately no matter the speed.
Life: If you're like me, often times you're talking to someone smarter than you. When engaged in these conversations, chances are I didn't comprehend something about whatever semi-complex topic is being presented. What I wish I could do is press "K" and pause, press "J" and go back and listen again to the part I didn't follow, and then press "L" a few times to get back to where I was so I don't have to re-listen to how much smarter this person is than me.
5. F10 key to Overwrite Edit
Editing: An "overwrite edit" is when you add a clip to your timeline that can replace work that has already been done. For example, if you've got 3 clips on a timeline but don't like how they're cut together, an "overwrite edit" provides the ability to add a new clip to your timeline without impacting your previous work.
Life: I'd say no more than 20 times a day I make a terrible joke.  When a joke doesn't land I'm often reminded of Mitch Hedberg saying, "I'm gonna fix that last joke by taking out all the words and adding in new ones." That's how I feel too. I'm going to "F10" this blogpost so you can see how funny I actually am.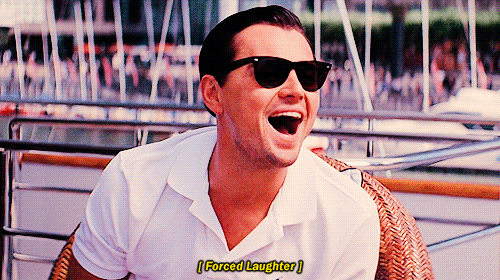 If you want to learn more about setting up your own video editing shortcuts for Final Cut Pro, you can do so here. And if you're looking for more insights on how to create great video, you can find them in See3's Into Focus report, our guide for nonprofit video.